Gordon Autobody Inc.
The team at Gordon Autobody Inc. has over 50 years of combined experience when it comes to auto body work. We are a full-service shop, offering collision repair, auto restoration, vinyl graphics, vehicle accessories and more! When we're through, your vehicle will look like new! Schedule your appointment with our team today.
Collision Repairs and Auto Restoration in Holt County, MO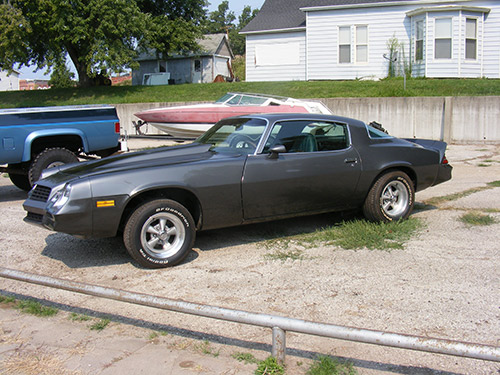 Dents, dings and crumpled bumpers happen when you're a vehicle owner. It can be hard to keep your vehicle looking like new even just a couple of years after you buy it! Thankfully, all it takes is a good car body shop in Holt County, MO to erase auto body damages. At Gordon Autobody Inc., our experienced team has been helping drivers keep their vehicles in great shape, no matter the extent of auto body damage. Whether you've been in a small fender bender or are walking away from a major accident, trust that our team is ready to provide your vehicle with the restorative touch needed to make it beautiful again.
In addition to being the foremost source for collision repair in Holt County, MO, our shop is also equipped to take on restoration and customization projects of all types. We've seen our fair share of classic cars being brought back to life and we take pride in delivering work that's truly transformative! And, if you're looking to go above and beyond, trust us for decals and a wide range of accessories, including running boards, bug shields and LED lighting. If it involves your auto body, the team at Gordon Autobody Inc. is here to help. We deliver unparalleled service and expertise, no matter your vehicle's make, model or year. Take a look at why we've remained the foremost destination for auto repair since 2007:
Our business is family-owned and –operated, backed by more than 50 years of professional experience.
We specialize in both collision repair and automotive restorations.
We guarantee all of our repairs and take pride in providing an unparalleled level of workmanship.
Our shop has access to the highest quality products—including accessories like vinyl decals and LED lighting.
We're pleased to serve drivers throughout Holt County, MO.
Need Auto Body Work?
If you've been in an accident or are restoring a classic car, let Gordon Autobody Inc. provide you with superior auto body services. For more information, contact us today.
Proudly accepting drivers for auto parts and collision repair from the following cities and all surrounding areas:
Mound City, MO
Craig, MO
Oregon, MO
Graham, MO
Skidmore, MO
Savannah, MO
Barnard, MO
Holt County, MO
Atchinson County, MO
Nodaway County, MO
Andrew County, MO