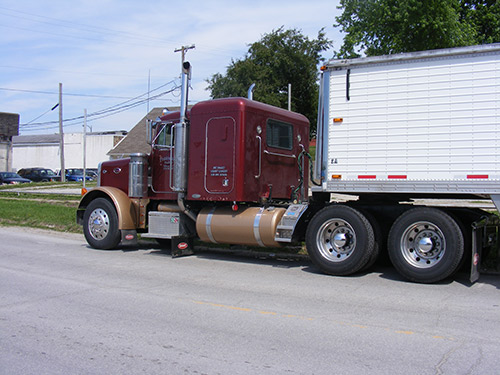 If your vehicle is showing its age or has accumulated dents and dings from years of being driven, make sure you're visiting the most complete auto body shop in Holt County, MO for repairs: Gordon Autobody Inc. From the smallest dent to auto body repairs after a major accident, we're equipped to restore your vehicle to a like-new state. Take a look at just some of our capabilities:
Collision repair: From a minor fender bender to full panel replacement and frame repair, we're here to get your vehicle back to looking like new. Our capabilities regarding car body repair in Holt County, MO are some of the best in the area, and we work quickly to ensure you're back on the road as soon as possible.
Auto restoration: Got a vintage muscle car you're looking to restore? Breathing new life into a classic 40s or 50s auto? We're your destination for auto restoration services! Our careful professionals take the time to ensure your vehicle is getting the tailored attention it needs, from bumper to bumper.
Semi repair: Semi-trucks can bear the brunt of intense road conditions. When your semi is damaged or starts to show its wear, come to us for thorough and comprehensive repairs. We'll restore its many major body components, apply a fresh coat of paint and make sure even the smallest details are up to standard.
Vinyl graphics: Whether you're looking for simple pin striping or your vehicle demands a decal that's eye-catching and unique, we're the experts to install it. We print and apply a wide range of custom vinyl decals for vehicles of all types. Best of all, our work is done in-house, so you're guaranteed a perfectly printed and applied decal.
Vehicle accessories: Accessories can transform a vehicle from ordinary to extraordinary in minutes. Whether it's LED under lighting, bug shields, running boards or something else altogether, trust that we have a huge selection of accessories in stock. Best of all, we can install them for you to ensure they're mounted with precision.
For more information or to inquire about our full scope of capabilities, please stop by our shop today or give us a call at 660-442-3400.